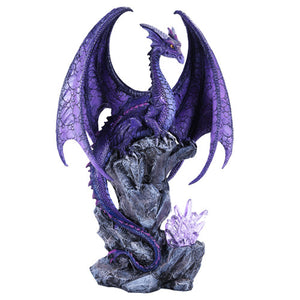 Purple Dragon 11225
Pacific Giftware Purple Dragon With LED Light Crystal Rock .
* 17.5 inches H X 12.5 inches W X 6.5 inches L Beautiful open Winged Purple Dragon Standing on the Rock With Purple LED Light Crystal.
* Made of Cold Cast Ploy resin Hand Painted and 2 AA Batteries Operated .