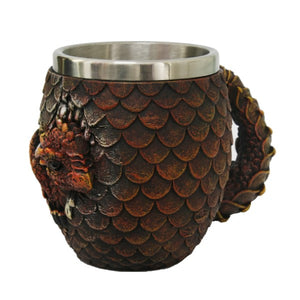 Dragon Hatchling Mug
Ebros medieval Khaleesi's Elemental Dragon Colorful Scale Egg With Hatching Wyrmling Small Coffee Tea Mug 3.75 inches Tall High Fantasy Got Themed Dungeons and Dragons Drinking Cups ( Fire Red ).
The stainless Steel cup part is safe to wash with Soap and Sanitizers.
Measure Approximately : 3.75 inches Tall ,5.25 inches wide and 3.25 inches Deep .